The Guardian: How Vietnam locked up its most famous blogger – Mother Mushroom
One of Vietnam's most influential political bloggers, given a courage award by Melania Trump, faces a decade behind bars for her 'reactionary' work.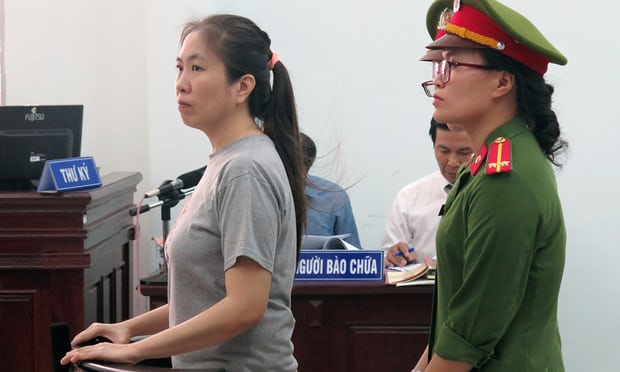 "Each person only has a life, but if I had the chance to choose again I would still choose my way."
They are the words of one of Vietnam's most influential bloggers — known by her online pseudonym, Mother Mushroom — minutes before she was handed the shock sentence of a decade in prison. Nguyen Ngoc Nhu Quynh directed her defiant comments at her 61-year-old mother, who was watching a live feed in a room next door as she was not allow into the courtroom.
The 37-year-old was accused of defaming Vietnam's communist regime in her blogs and interviews with foreign media.
"I clapped my hands in the room, where 20 security officials looked at me with very angry eyes, but I was not afraid; I was OK, very proud of her," said Nguyen Thi Tuyet Lan.
Arrested in October while attempting to visit another dissident in prison, Quynh, 37, has already spent nine months behind bars, in what her lawyer said were desperate conditions.
She subsisted only on a diet of anchovies and spinach soup for the first seven months, and was denied both sanitary pads and underwear, Vo An Don said.
After Quynh was arrested on 10 October, her mother heard nothing about her whereabouts or wellbeing until a brief reunion in prison hours before her 29 June trial for crimes against the state.
The months had taken their toll on her daughter, Lan told the Guardian in a phone interview from her home in the southern coastal city of Nha Trang. Quynh appeared sickly during their meeting, she said.
"I said: 'My dear daughter, now I believe you are still alive.' But she looked weak with very pale skin," she added.
Vietnam is infamous for its limits on freedom of expression, yet Mother Mushroom's detention and unusually lengthy sentence raised fresh alarm among the country's blogging community, which avoids the censorship of state-control print media. The US state department quickly called for all prisoners of conscience to be released immediately.
While Quynh has been branded a "reactionary" by the state for her anti-government blogging, her friends and family defend her as a champion of free expression in a country where dissent against single-party rule is outlawed.
"My daughter has done a normal thing in an abnormal society, so she has to pay the price of prison and being denounced," Lan said.
Quynh rose to fame in Vietnam's blogosphere in the late 2000s for her doggedly independent citizen journalism. A founding member of the underground Vietnamese Bloggers Network, she is especially passionate about environmentalism, police brutality and Vietnam's dispute with China over control of the South China Sea.
Lan said her daughter's political awakening began after studying foreign languages in university.
Upon discovering the pluralistic online world, Quynh came to her mother with difficult questions.
"She asked me: 'Mum, do you know this or that [about the government]?' I said I did, she questioned me, 'Why didn't you tell me?'" recalled Lan.
"I told her I knew, but in this society we are living in, it is not the society where you can speak out, and they will denounce you."
Quynh has since become a prominent figure outside Vietnam, and has championed efforts in Vietnamese civil society to hold political discussions on Facebook. The government has become so angered by the movement that it has called on all companies in Vietnam to stop advertising on YouTube and Facebook.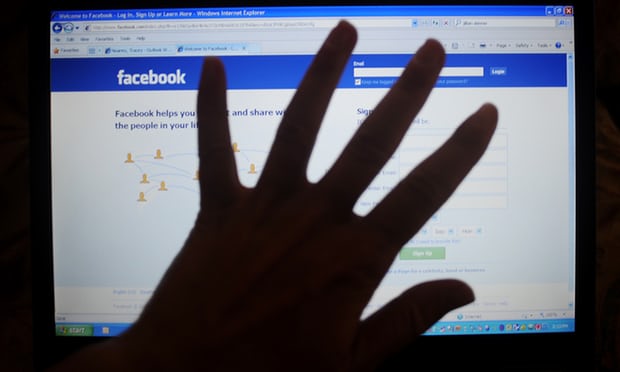 In March the US first lady, Melania Trump, awarded Quynh the International Women of Courage Award, which Vietnam said "was not appropriate and of no benefit to the development of the relations between the two countries".
Quynh's friends described her as frank and hot-tempered but true to her word.
"She always spoke out what she was thinking, so that's why it's not good for her when she caused trouble with such a personality, but she was a person who always does what she says she will," said Trinh Kim Tien, a 27-year-old Ho Chi Minh City-based activist.
Quynh's last posts on Facebook, her favoured blogging medium before her detention, were a combination of repostings of articles by other activists and brief, poetic, biting attacks on the state.
"What kind of a society is it where people responsible for their [high] positions, where the officials consider the citizens more stupid than pigs?" she wrote on 29 September.
Phil Robertson, deputy Asia director for the New York-based Human Rights Watch, said her involvement in protests against the Taiwanese-owned Formosa Ha Tinh Steel plant in north-central Vietnam, which was linked to a catastrophic fish die-off in 2016, was the last straw for the authorities.
"Mother Mushroom's prominent ties to the anti-Formosa movement, which the government is increasingly viewing as a security challenge to its authority, means she became the ideal candidate for a heavy sentence designed to sideline her and intimidate others," Robertson said.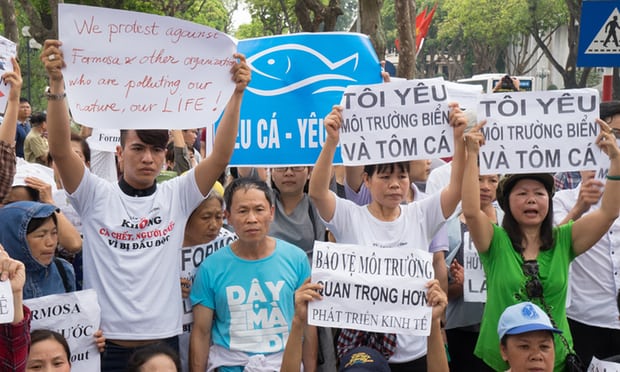 Human Rights Watch says there are about 110 known political prisoners in Vietnam, although the country denies holding any. Speaking at a press conference on the day of the trial, foreign affairs ministry spokesperson Le Thi Thu Hang said "all violations of laws must be extremely punished in accordance with the laws of Vietnam".
Pham Than Nghien, a friend of Quynh whose own blogging led to her being imprisoned from 2008 to 2012, said she cried when the verdict was delivered.
"While I wasn't astonished because she had committed many crimes according to the regime … I could feel my hands and legs shiver," she said.
"We're friends, we're also both women, and I feel sympathy for her children, her family."
Quynh's mother, Lan, is now tasked with raising her two grandchildren while their mother remains in prison. Unless the state grants Quynh clemency the children will grow up parentless.
"I feel empty now," Lan said.