VOICE'S BOARD OF DIRECTORS
1. Jessica Soto (President)
Jessica Umanos Soto has an academic background on the fields of Biology and Social Science from Central Luzon State University and Polytechnic University of the Philippines, respectively. Ms. Soto earned her Master Degree on Inter-Asian NGO Studies in Sungkonghoe University in South Korea. Ms. Soto is also an alumnus of the Asian Institute of Management (AIM) for the Program for Development Managers and the East West Center and University Berkeley- California for the Summer Course on International Human Rights and International Humanitarian Law in Asia Pacific. Professionally, Ms. Soto is a leading authority on human rights, such as child and women's rights, gender equality, sustainable and social development; rights based approach to democracy and good governance. Ms. Soto has an extensive social development experience in the last 28 years including with the Philippine Ecumenical Action for Community Empowerment as training and community organizing specialist and with the Philippine Rural Reconstruction Movement. Ms. Soto was country director for Amnesty International for 10 years and has been in the recent past the Asia Programme Officer for Centre on Housing Rights and Evictions based in Cambodia for the Women and Housing Rights Programme covering 5 Southeast Asian countries. Ms. Soto has also provided her expertise on short term project consultancies for the World Bank, with the Psychosocial and Child Rights Resource Center for UNICEF-Thailand, and Association for Progressive Communications Women Supporting Programme, the Asian Network for Food Sovereignty and ChildFund Philippines, among others. Currently, Ms. Soto is the country director for the Kooperation Utan Granser or commonly known in the Philippines as Swedish Cooperative Center and a member of the Board of Directors for VOICE.
2. Jaclyn Fabre (Member)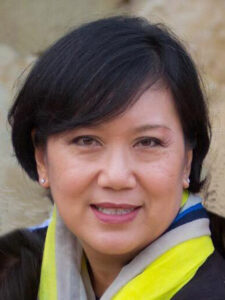 Jaclyn Phuong Fabre started working in the nonprofit sector as a volunteer with Legal Assistance for Vietnamese Asylum Seekers (LAVAS) and worked in Hong Kong with US attorneys to provide pro bono legal representation to Vietnamese boat people. She later became LAVAS executive director. She then joined Canal Community Alliance as the associate director, and then Cupertino Community Services, as the executive director. Both agencies were community-based organizations providing a continuum of services to the working poor, including food, clothing, housing and family support. Prior to her nonprofit career, she was a graphic artist. Jaclyn continues to be active in various nonprofits. Jaclyn lives in beautiful Santa Barbara, California.
3. Shiwei Ye (Member)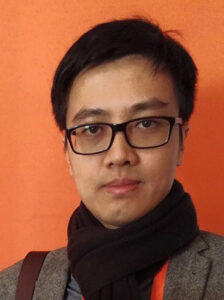 Shiwei has worked with local, regional and international human rights organisations in advocacy, research, human rights defenders protection, capacity-building, and grant-making in Southeast Asia and East Asia. Shiwei was the senior programme officer for the Chinese NGO Human Rights in China (HRIC), and he also worked as the Southeast Asia representative for the Sweden-based Civil Rights Defenders and the France-based International Federation for Human Rights (FIDH). Shiwei has a Masters of International Affairs, focusing on human rights, from Columbia University and a BA in International Relations, focusing on peace and security, from the University of California Davis.
4. Hoi Trinh (Member & Founder)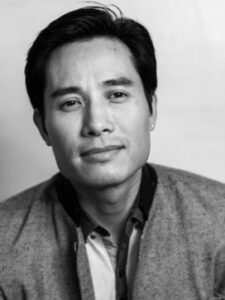 Hoi Trinh is an Australian lawyer of Vietnamese origin. He obtained his arts and law degrees in 1995 at Melbourne University (Australia) and master degree at Oxford University (U.K.). A corporate lawyer in Sydney in the mid 90s, Hoi first left Australia to volunteer in Hong Kong and later in the Philippines where he set up a legal aid office to assist the last remaining Vietnamese boat people left stateless there since 1989. In 2005, Hoi co-founded VOICE (Vietnamese Overseas Initiative for Conscience Empowerment). A recipient of the 1998 Young Vietnamese Australian of the Year Award, Hoi was recognized as one of the national top young lawyers at the 1999 Young Australian Lawyer of the Year Award Ceremony. In 2000, Hoi was selected as a torchbearer for the Sydney Summer Olympics. He was awarded Australia Oxford-Chevening scholarship in 2001.
5.Nam Loc Nguyen (Member)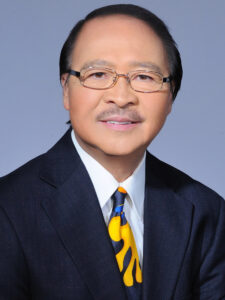 Mr. Nam Loc Nguyen is one of the most active members in the Vietnamese-American community and has over 60 years of community experience, starting from when he was in high school in Vietnam.
Mr. Nam Loc Nguyen is a well-known figure in the Vietnamese community as well as in the mainstream public. In addition to his roles in the community and entertainment industry, his main job is Director of Immigration and Refugee Department of Catholic Charities at the Archdiocese of Los Angeles, which has been his passion for the past four decades.
Mr. Nam Loc Nguyen has traveled to numerous refugee camps in the world and has helped resettle thousands of refugees as well as reunite family members in the USA. He strives for justice and promotes immigration laws to defend immigrants and refugees' interests. For his work, Mr. Nam Loc Nguyen has received recognition and awards from California Governors Pete Wilson & Gray Davis, Los Angeles Mayor Antonio R. Villaraigosa, Cardinal Roger M. Mahony, Asian Pacific Family Center, United States Conference of Catholic Bishops, Orange County Board of Supervisors and more.
In 2005, Mr. Nam Loc Nguyen was selected by The Orange County Register as one of the "Thirty to Watch – Leaders of the Future" and his life was the subject of an independent film, "Green Dragon" based on his experiences as a refugee more than 40 years ago. In 2007, Mr. Nam Loc Nguyen received, along with actress Salma Hayek, the "Immigrant Family Advocate Award" from the Coalition for Humane Immigrant Rights of Los Angeles. In 2010, the Office of Refugee Resettlement / U.S. Department of Health and Human Services honored him with "Excellence in Leadership Award" for his significant contribution and services to the refugee communities throughout the world.
Mr. Nam Loc Nguyen has been a diligent social advocate of the Vietnamese-American community. He organizes events such as Rock the Vote and fundraising galas throughout the US to build the Vietnam War Memorial in Westminster, California and a Memorial for Victims of Communism in Washington DC . Other fundraising activities in Canada and Australia help disabled veterans of the former Republic of Vietnam, who continue to live in tough conditions in Vietnam As a Full Board of Immigration Appeals Accredited Representative, Mr. Nam Loc Nguyen has used his talents to assist his fellow countrymen in numerous weekly radio talk shows and television programs in the Immigration / Refugee and Social Services orientation for the past 20 years nationwide.
In the musical arena Mr. Nam Loc Nguyen has been a famous artist through his song writing since he was a young man, beginning with his Vietnamese lyrics for some famous American top hits in the Sixties and the Seventies such as "The Cowboy's Work Is Never Done" and "Tell Laura I Love Her." Later on, he wrote melancholic songs after the Fall of South Vietnam in April 1975 such as: Saigon Oi! Vinh Biet (Farewell, Saigon!), Nguoi Di Tan Buon (A Saddened Refugee), Xin Doi Mot Nu Cuoi (A Smile for Life), and more. Mr. Nam Loc Nguyen has been a favorite figure in many musical concerts of Asia Entertainment and other musical presentations worldwide as a leading Master of Ceremonies. Thanks to his captivating voice, impressive knowledge and charm, he always fulfills his MC duty with distinction for the past four decades. Mr. Nam Loc Nguyen has narrated many of the Asia Entertainment video clips and documentary films, which has provided important historical documentation to the young Vietnamese-American generation. Additionally, Mr. Nam Loc Nguyen has been consulted on movies produced by Vietnamese-American directors such as Journey from the Fall, Three Seasons and more.
Mr. Nam Loc Nguyen always makes time to support and provide guidance to the young generation. He encourages them to get involved in the community to become productive citizens and leaders in the future. He has given speeches to the Vietnamese-American students at U.C.L.A., U.S.C., U.C. Irvine, U.C. Fullerton, Yale, Georgetown University, as well as visited many elementary and high schools.
*AWARDS & RECOGNITION:
– California Governors: Pete Wilson & Gray Davis
– California Senate Resolution #341
– California Senators: Nell Soto, Joe Dunn, John Seymour, Lou Correa
– United States Member of Congress: Senator John McCain, Congressman & woman: Howard L. Berman, Xavier Becerra, Adam Schiff, David Dreier, Lucille Roybal-Allard, Zoe Lofgren…
– California State Assembly: Antonio R. Villaraigosa, Judy Chu, Ken Maddox
– Los Angeles Mayors: Eric Garcetti, Antonio R. Villaraigosa.
– Los Angeles City Councilman Richard Alatorre and City Attorney Rockard J. Delgadillo
– United States Immigration and Naturalization Service
– Orange County Register: 30 To Watch Figures
– United States Conference of Catholic Bishops & CLINIC: Excellence in Advocacy Award
– City of Westminster: Special Achievement Award
– Vietnamese American Heritage Foundation: Lifetime Achievement Award
– Vietnamese American National Gala: Golden Torch Award
– International Institute of Los Angeles: Excellence in Community Service Award
– Coalition for Humane Immigrant Rights of Los Angeles (CHIRLA): Immigrant Family Advocate Award
– Orange County Board of Supervisors: Commitment to Public Services
– Los Angeles County Board of Supervisors: Outstanding Achievements in Naturalization Service
– Office of Refugee Resettlement, U.S. Department of Health and Human Service: Excellence in Leadership Award