Mùa hè không yên ả – Cuộc đàn áp người bất đồng chính kiến lớn nhất trong nhiều năm qua – The Guardian
At least 11 activists have been arrested, charged or convicted over the past few months, while another was stripped of his citizenship and deported to France
Ho Thi Chau, 25, was left alone and blacklisted after her husband was returned to jail for "attempting to overthrow the [Vietnamese] government" last week.
An activist from the north central province of Nghe An, Nguyen Van Oai was arrested on 18 September on charges of violating the conditions of his 2015 release from prison.
Oai, an anti-government dissident, is a citizen journalist and co-founder of the Association of Catholic Former Prisoners of Conscience.
Following his conviction, he will serve a five-year prison sentence plus four years of house arrest.
Chau, a former garment factory worker, does not know how to support their newborn daughter. As she is the wife of a man branded a "reactionary" by Vietnam's single party communist state, employers are reluctant to hire her.
"When we were preparing for our wedding I was sacked because of our engagement and they didn't hire me any more," she said.
Vietnam's summer has been particularly harsh for dissidents, with at least 11 having been arrested, charged or convicted, while another was stripped of his citizenship and deported to France.
Human Rights Watch has described it as an "all-out effort" to clamp down on criticism, while Amnesty International has expressed fears that imprisoned dissidents are being tortured. The US embassy and EU delegation in Hanoi have repeatedly expressed their alarm.
'I have my way of living in a difficult situation'
Those who remain out of prison ponder if they will be the next detained.
Mai Khoi, a former pop star who was banished from the Vietnamese music industry when she began expressing pro-democracy views in 2016, was surprised on 22 July when dozens of police arrived at her private show in Hanoi's Tay Ho district.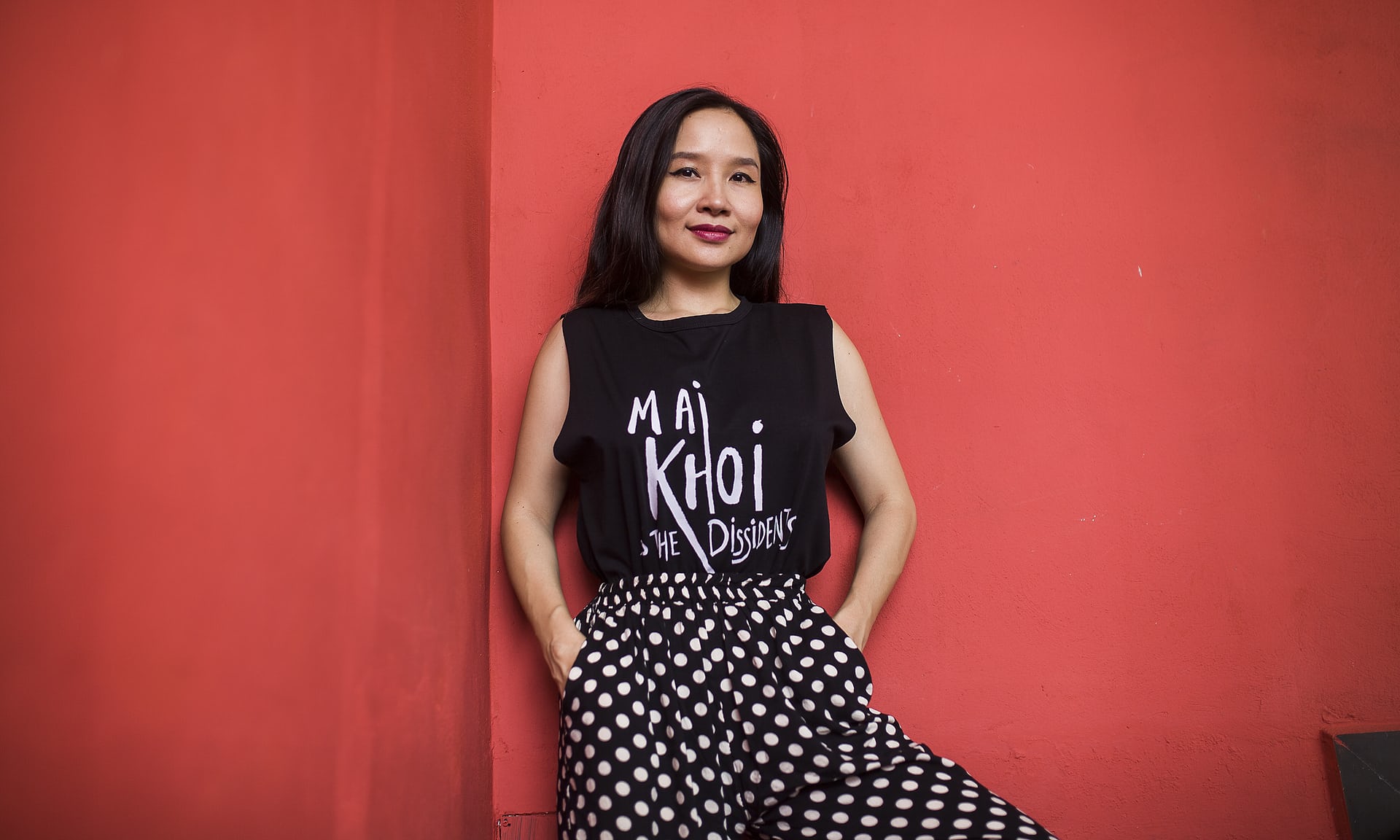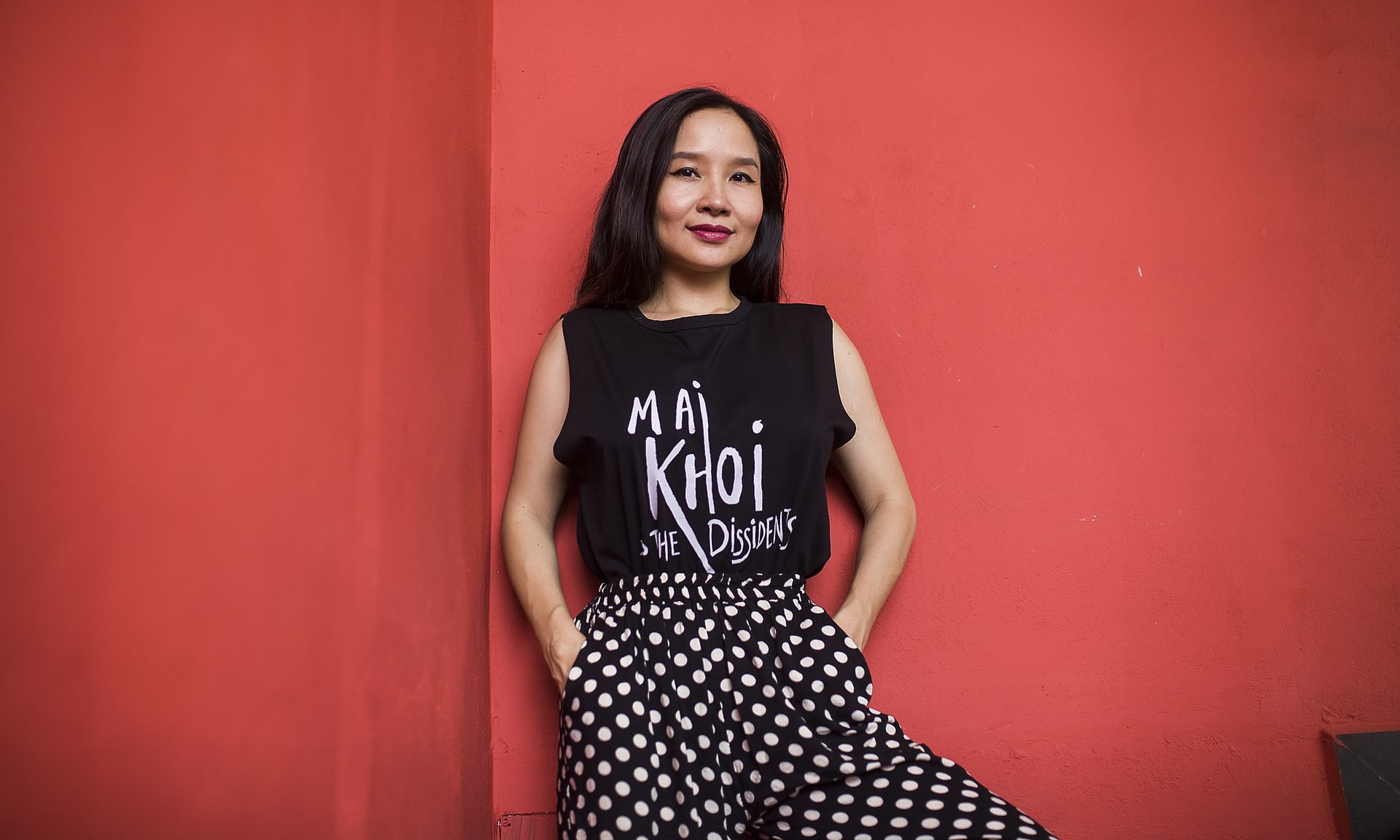 The authorities had a complaint: the studio hosting Khoi did not have a permit for the show and it must be stopped.
While no one was arrested, Khoi, whose band Mai Khoi and the Dissidents have lyrics peppered with criticisms of the government, was evicted the next day by her landlord, who told her he was breaking the lease due to police pressure.
Since the raid Khoi has been forced to stop playing her shows, which fuse traditional Vietnamese music with American-style blues.
She is now living in a secret location in Hanoi in a flat leased under a friend's name as she tries to work out her next move.
"It doesn't really scare me, because I have my way of living in a difficult situation," said Khoi.
"Ai Weiwei was in jail and he's still doing his thing," she added, referring to the Chinese visual artist turned dissident who spent 81 days in jail in 2011 for alleged economic crimes.
While Khoi remains free, members of the Brotherhood for Democracy, a loose association of anti-government activists that exists primarily in cyberspace, have born the brunt of the crackdown.
Nguyen Thi Kim Thanh said she was with her husband, Truong Minh Duc, when he was abruptly snatched off the street the morning of 30 July. He is accused of being a member of the Brotherhood, though his wife said she has no knowledge of his participation.
While driving to a pharmacy to buy heart medication, Duc, vice-president of the unregistered Free Viet Labour Federation – which advocates for workers' rights in the absence of independent unions in Vietnam – was pulled over along with Thanh.
He was thrown into a car and transported to Hanoi, where he is being detained on charges of attempting to overthrow the government. Thanh denies her husband is guilty, adding he merely criticised government policy.
"He was just helping workers who were experiencing unjust behaviour," she said, adding she worried that Duc, who has a history of heart attacks, won't survive his incarceration.
Three other activists who were arrested separately across the country on the same day also received the same charge along with human rights lawyer and Brotherhood for Democracy founder Nguyen Van Dai, who has been in prison since 2015 awaiting trial, and his colleague Le Thu Ha.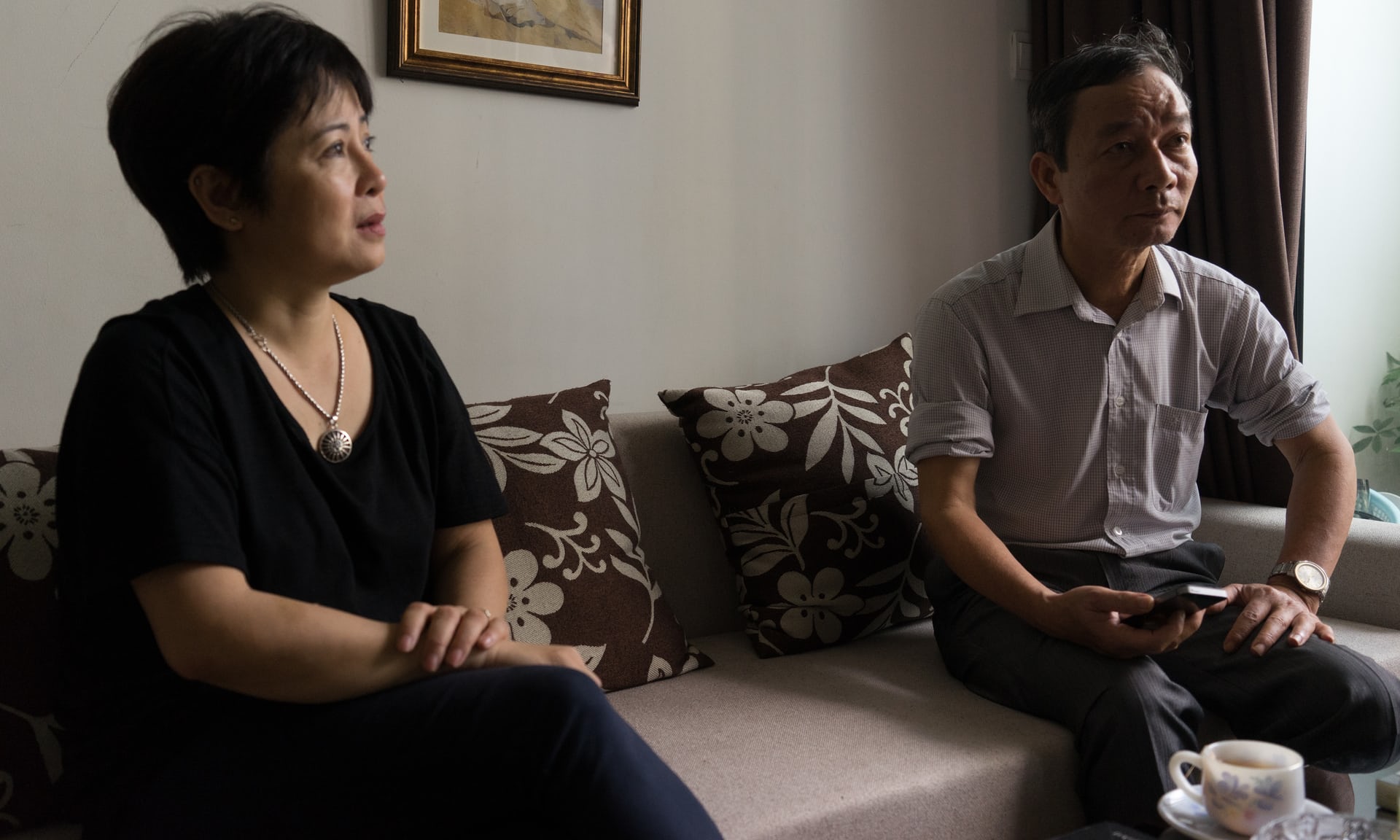 If found guilty they could face the death penalty.
"We prepare inside our minds for arrest, and talk to our family members, and I ask for advice from former prisoners of conscience about the life inside the prison," said Nguyen Tuong Thuy, the 65-year-old vice-chairman of the Independent Journalist Association and a Brotherhood member.
Nguyen Thuy Hanh, a 54-year-old member who works as a public relations manger for an Indian company, said most of the group's key functionaries were arrested in July.
"It's the biggest challenge we've had since the birth of the Brotherhood for Democracy in 2013 until now," she said.
While the Brotherhood for Democracy has no formal membership roll, it boasts almost 37,000 followers on Facebook. Causes represented by its members range from environmental activism to anti-China nationalism.
But while the Brotherhood has been hit the hardest by the crackdown, targets have included activists from across the spectrum of Vietnamese dissidence.
Some, such as Nguyen Ngoc Nhu Quynh, the activist also known as Mother Mushroom who was sentenced to 10 years' imprisonment in June, were prominent bloggers, while others, including Oai, were members of the Viet Tan, a banned self-described political party based in California.
Khoi, who avoids formal associations and public concerts, said the police will have a hard time building a legal case against her.
She added, however, that it would not take much for her to be imprisoned.
"If I want to be in jail for two days or three days, I'd just go into the street and sing my songs," she said.
Source from:  The Guardian: Vietnam's harsh summer: state launches largest crackdown on dissidents in years